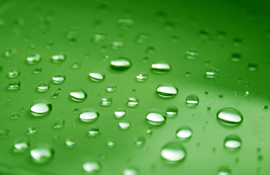 As a journalist and yoga teacher at one of America's foremost wellness centers, I can say that Dr. Avi (as he is known) has been a godsend to both me and the students and friends I have sent to him. I first came to him a year ago with a serious SI joint injury. I was having much difficulty walking and moving, and considerable pain. One year later, I am able to hike, bike, and move more deeply into the intricacies of my yoga practice. I have sent a number of students and friends to Dr. Avi, all of whom have been delighted with and often surprised by the results of his treatment. His sense of humor and the warm, nurturing atmosphere of his office makes it a respite from the cares of the everyday world. I cannot recommend him highly enough.
Lynn A.
Carlsbad, CA
---
I spent 25 years with back pain. The last eight, I began to deteriorate and lose mobility. No one had any answer for me and pain was overtaking my life.

I was introduced to Dr. Avtar by a friend. I had tried everything and I was apprehensive because I did not want to be disappointed again.

Dr. Avtar adjusted me on a Monday. He told me to walk five minutes each day until I came back. I had been unable to walk down the street successfully for some time. I did the best I could and waited for my next appointment. On Wednesday, he told me to walk 10 minutes. I walked at a snail's pace with a grinding feeling in my lower back. Friday came and he told me to walk for 15 minutes straight, no matter what. He would fix anything that happened the next appointment. I started my walk feeling like the Tin Man needing oil. Something happened on the last leg of that walk. As I walked, the tension that kept my lower back from moving, eased and the pain lessened. By the time I got back, I was in tears. My husband was concerned that something had happened. Something did happen that day on my walk. I wasn't sure, but I knew it was good.

As I walked from the front of our shop to the back, I felt a hinge let loose and I was walking with a fluid motion. I could feel my back moving independently from my legs. This was a new experience for me.

I got my life back that day. I can unload a dishwasher or pull food from the oven pain-free. I walk 30-45 minutes every day, and I am so thankful. I no longer see life through the eyes of a backache.

Jan T.
Carlsbad, CA
---
My name is Chris and I work as a firefighter/paramedic.
I was introduced to Dr. Avtar and staff back in the early part of July 2009 by my neighbor, who is a patient of Dr.Avtar. Unable to walk, bend or move without extreme pain, I took my neighbor's advice and went to see Dr. Avtar.
When I walked into his office (at a snail's pace) he immediately put me in a chair and began to assess my situation. He was not concerned with my insurance cards or my ability to pay. His only concern was to get me walking again (faster than a snail).
He adjusted my back enough to start the healing process, but would not continue without x-rays or an MRI. And for good reason. As it turned out, I had an eight mm bulge at L5/S1. Anyone with back issues understands the potential severity of this injury. This news was a very scary to me, since with my back out of service, I would be unable to do my job.
Dr. Avtar looked at the MRI, read the interpretation with the specifics of my injury, and told me, with extreme confidence, that "we can fix the situation that brought you here, and help prevent future attacks".
Three and a half months later, he was proven right. My pain that was 10 out of 10 when I first came to see him, shooting down my leg, and keeping me from being active at work and in life, is all but gone. Dr. Avtar's professional attitude, attention to the details of his patients' needs, and his ability to truly help people in need is second to none.
Now his support staff also follow the same path of professionalism and patient care. They go way beyond the call of duty to help out in anyway possible. One visit and everyone will know who you are.
This might read a bit over the top, but it is heartfelt and true. If it was not for the efforts of Dr. Avtar, my fears of having back surgery could have been a reality. Take his advice, let him do his job, and you will come out better then you walked in.
P.S. I WAS always skeptic of chiropractors, and had never been to one before. Now I am a believer.
Chris Douglas
To reserve your experience with the Triune of Life please call: 760.295.9000